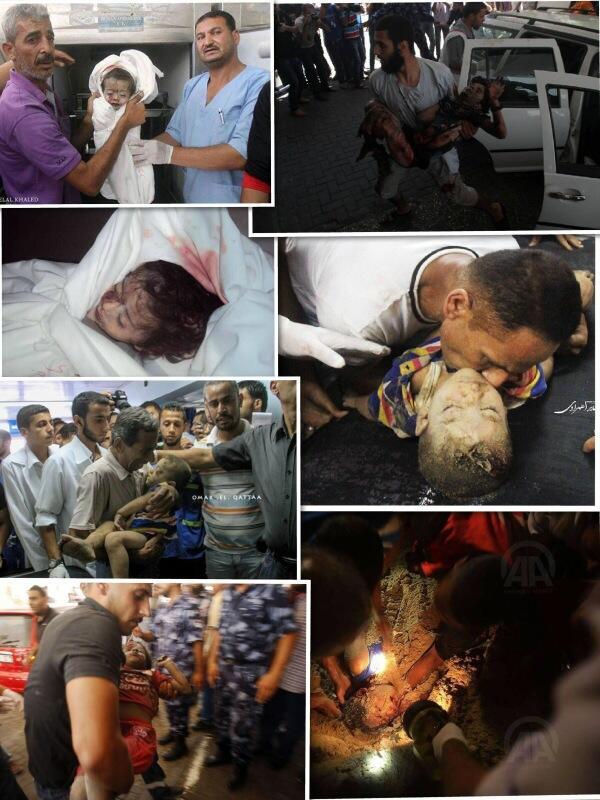 Prime Minister Datuk Seri Najib Tun Razak today reaffirmed Malaysia's stand to continue giving its full support to the struggles of the people of Palestine.
He said support and aid would be given to the Palestinians for as long as Palestine had not become a sovereign state.
"We know our brothers in Gaza are being cruelly attacked and the new Palestine ambassador (Dr Anwar Hamadto Kassem AL-Agha) who met me this afternoon told me of the sufferings of the Palestinians.
"Palestine Prime Minister Mahmoud Abbas has also written to me, asking me to visit the West Bank. Although I have been to Gaza, I have not gone to the West Bank yet.
"I say that as long as Palestine is not a sovereign state, we will support the struggles of its people and we pray that one day they will achieve their aim," he said at a breaking of fast with Selangor residents at Tengku Ampuan Jemaah Mosque, here.
Also present were his wife Datin Seri Rosmah Mansor, Selangor Menteri Besar Tan Sri Abdul Khalid Ibrahim and Selangor Federal Action Council chairman Datuk Seri Noh Omar.
Najib said the Islamic land (Palestine) was easily occupied and oppressed by another power because the Islamic world itself was not strongly united.
In fact, he said, the conflict in the Islamic world was even more terrible when many Muslims died at the hands of their brethren.
"For example, in Syria, 150,000 Muslims have been killed and almost 10 million have become refugees. In Iraq, many too have been killed...their hands tied and placed with bombs. Why there is no end to the Sunni-Shiite conflict?
"I use the easy Sunni-Shiite analogy, likening it to us being on the same highway and heading for the same destination, but the only difference is that we are on different lanes. As long as we keep to our lane and not shove others which could cause an accident, we will all arrive safely at our destination," he said.
Najib said the serious conflicts in some of the Muslim countries also made it difficult for the Organisation of Islamic Cooperation (OIC) to resolve them at the discussion table.
In light of this, he called on Muslims in this country to strengthen themselves physically, spiritually and mentally - the foundation to building a more secure future.
"When we have built strength in many fields, Muslims in Malaysia will be good examples or role models. Let us make Malaysia as an exemplary Muslim nation that is successful, developed and progressive based on the principles of Maqasid Syariah (foundational goals).
"This is indeed the policy practised by our government," he said. Earlier, Najib handed out a contribution of RM5,000 to each of the 100 tahfiz schools in Selangor.